Everybody is finding morning motivation in social media or any newspaper. I know nothing is wrong in this, but the thing is if you look around in your surroundings, by observing the things around you, you can be an able to self-motivated person.
Learn from everyone
Follow no one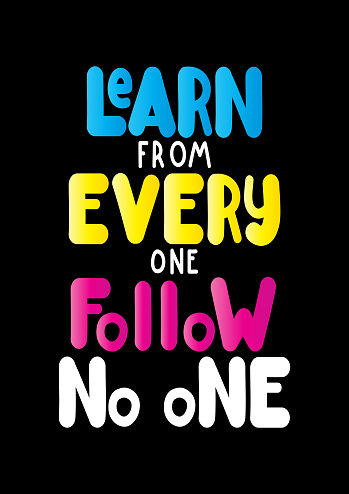 Nowadays, people are always in search of a perfect successful personality that has millions of fan followers. My question is, why are we still following other people? Why we can't be the best personality ever? Why we can't be the self-motivated person?
I want to share my experience. I think it helps you to be able to a self-motivated person.
The first point is you have to train your mind to start observing the things in different ways,
Yesterday after completing my lunch I stood in front of the lift at that time I see below thing,
Now by seeing that Lift buttons don't know how my mind blew up one question that why outside Lift buttons show only two buttons
1.up button
2.down button
Suddenly my mind sparks the thing that it is relatable to our life also that we have two choices in our life first is either take new opportunities & risks and follow your dreams. Another option is to stick to your current position and thinking 24 hours with our old situations/relationships.
I know we all have big dreams, either that is relating to any particular job or about having any relationship dreams, that we wish to complete. Every single morning we raise with these beautiful thoughts of our dreams and every night we spent with some joyous moment that we had spent with someone special/friends or sometimes matching our life with others.
Don't be the person that is always yelling at why we got the unfair life. I marked people, especially in our ages, that they are yet living in past situations or unhappy with their current life and the people they are living with.
Get rid of what is holding you back.
Just don't think about the unfortunate situation you went through, forget all the adverse conditions that didn't give you a pleasant smile and life learning lessons.
I want to say
"We have 1000 reasons to complain about our life the same as we have 1000 reasons to make our life happy or the life which we wish to live."
As we have the law of gravity, there is also a law of attraction.
Follow this law and chase your dreams and fulfill your life with your aesthetic goals.
At last, I want to compare our life with those lift buttons that we also have two buttons or paths that the first one, which is up button that lifts you with the happiness+hardwork/struggle, and another one is the down button that drops you with failure+sadness. So it is upon us which paths we prefer for our life.
LIFE won't change if YOU don't change. Be a friend of your soul, and take solitude to explore your inner dreams and fulfill them.
"As long as you're a copycat, you will never be the best copycat."
Fellows, let me know how you feel about this article by commenting below. Thank you for taking your precious time to read this article and imagining that you also be able to self-motivated the person.
Catch my another thought