Thing to do in Benidorm Holidays
Benidorm's transformation from a small fishing village into a top holiday hotspot in Spain stuns everyone. This popular beach holiday destination is the top favorite of sun worshippers.
Benidorm Holidays are extremely popular for towering skyscrapers, beaches and small houses that dot the landscape. More than fantastic beaches, favorable climate draws huge crowds.
When it comes to food, this part of Spain features the most amazing Spanish food. The best thing about favorable time and it is a perfect year round destination.
If you are not very particular about the time of travelling, then book Last Minute Holidays to Benidorm anytime for a memorable holiday.



Top Beaches to explore on Benidorm Holidays
The remarkable climate of Benidorm creates a more picturesque setting for sun seekers.
For fun under the sun on Benidorm Holidays move ahead to Levante and Poniente beaches.
Apart from beaches, the magnificent coves of Almadrava, Mal Pas Cove, Ti Ximo are excellent spots to spend some quality time with your loved ones.
Levante and Poniente Beach
The spectacular Levante Beach with towering skyscrapers as a spectacular backdrop amazes you with phenomenal views.
The beach is well equipped with the best infrastructure to cater to families, couples and disabled. At the other end, you will find another prominent beach of Poniente with the much-relaxed vibe.
Its crystal clear waters and the unique design of promenade create an impressive ambience. Everyone will enjoy this great ambience on a holiday.
Mal Pas Cove – Benidorm, Spain
Mal Pas Cove is impressive with laid back ambience and golden sands. Another prominent beach with the natural appeal is Ti Ximo, it is the true paradise for people with an interest in spending some quality time at secluded zones.
There is a great space for adrenaline junkies as well; Almadrava Cove encourages you with a wide array of activities. Snorkeling and swimming are the top activities in this cove.
While planning Last Minute Holidays to Benidorm, prepare yourself with at least one activity.




Rich Spanish Gastronomic Experience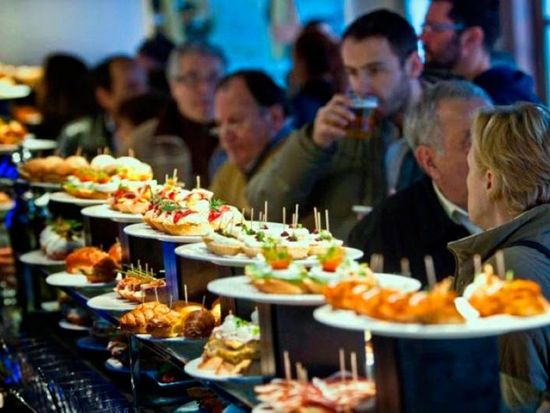 If you want to enjoy the true Spanish culinary delights, Benidorm is the perfect spot to discover. Its old centre is the major spot to explore a wide variety of dishes.
The centre is widely known for Tapas, almost a part and parcel of Spanish life is available in numerous varieties in Benidorm. Taste the fine wine along with Tapas.
In addition, the destination also features the best seafood varieties. On your Benidorm Holidays, if you are very specific about international varieties, then you have endless options to make.
Benidorm Water Parks
Benidorm Water Parks are highly acclaimed across the world for thrilling adventures and water-based activities. Parks are extremely popular with families; they are equipped with amazing infrastructure to keep adults and children occupied on Benidorm Holidays.
The top water parks comprise Terra Natura, Aqualandia, Mundomar, Terra Mítica and Aqua Natura. They feature different themes, rides, shows and exhibits rare species.
Overall, your Family Holidays to Benidorm would be a lifetime experience; especially kids will have great funny days in their childhood.
Sierra Helada
The large area along the coastline covers the magnificent natural park of Sierra Helada. The imposing cliffs at a height of over 300 meters offer fantastic hiking experience.
Delve into the fantastic landscape of Benidorm with some fine quality boots. Pass through Aleppo pines, rugged limestone rocks and enjoy the most outstanding views the destination offers on a holiday.
Guadalest
Guadelest is a small town built by Moors is in perfect tandem with rocky landscapes. This medieval-era town standing tall at 500 meters above sea level is the true Spanish charm.




To reach the most attractive Moorish castle in the town, you must pass through a tunnel. Interact with glorious nature and rich heritage of Spain, a two-hour walk tour connects you with deep-rooted history of the region.
Alicante
The most striking feature about Alicante Province is the Castle of Santa Barbara. It looks as if you have landed in some different era.
The town's landscape is largely dominated by imposing wall that merges into the slopes of Mt Benacantil. Its cobbled streets, traditional lifestyle and landscape dotted with whitewashed houses make up the spectacular scenery.
Shopping Experience in Benidorm
A vacation is never a complete experience without shopping at the end. Benidorm's old town offers plenty of things at the best prices. There are plenty of souvenir shops to buy some valuable gifts to your friends.
The indoor market is the best place to buy some British goods.
Want to spend some quality time in the Spain's top holiday destination with your loved ones, then grab your Last Minute Holidays to Benidorm with Book It Now and enjoy great savings on flight and hotels. For more information dial 0203 883 2847 now.