It doesn't exactly matter what job sector we work in, there will always be someone who takes the role of a leader if it is not yourself. And, this can pose as quite a challenge. Being able to motivate, encourage and overall lead a group of people can be very intimidating and scary, especially for someone who wasn't blessed with buckets of confidence.
Luckily, however, it is possible to learn and practise a skill set to become a leader. It's not only for those who have the utmost confidence and charisma (though leading may seem to come easier to them), you can still work to become one by taking the leap of faith and believing you have the power to be successful.
So, whether it be in the office, a focus group or teaching a class, wherever you are, there are so many ways you can become a better leader. And to help you, these will be discussed below.
What Is The Role Of A Leader?
Being a leader is taking on the task of setting a clear and valuable vision to those who are followers and aiding them in achieving these goals.
Not only does a leader have to focus on this, but they must challenge their followers in order for them to build responsibility, morale and ambition, with a positive attitude towards tasks given to them.
The 4 Types Of Leader
There is actually more than one type of leader. The type of leader someone becomes is dependant on the leader's personality, philosophy and experience they have.
The four types are as follows:
Autocratic Leadership –
This style of leader is likely the most dramatic. This is where the one in control gives out orders to those who must obey them in order to hit success, their suggested route is the only way forward. They do consider their follower's ideas and comments, but when an idea is made, it's autocratic and not being changed.
Democratic Leadership –
A democratic leader is one who works solely on working with their group of follower's, and will only give instructions once a group discussion has been conducted and an idea has been found together. This allows a group of followers to feel respected and important by their leader and enhances the morale of the followers.
Free-Rein Leadership –
Here, the followers are offered a huge amount of freedom from their leader in the sense that he or she will actually give their tasks away for the followers to complete in the hopes to limit their authority and keep a close bond with the followers inside and outside of the group.
Paternalistic Leadership –
when following this kind of leadership, it is expected of the main person to act a lot like a parent figure. They become a leader that guides, aids and protect the followers while giving them happy and safe working conditions to make them feel as though they are part of a family. This form of leadership is one that works most successfully as long as the followers are responsible, willing and have the intellect to perform to a good standard.
So now we will be covering just how anyone can make themselves into a reputable leader, and build up a force of followers that not only believe in their work but are willing to put in maximum effort knowing they will get results every time!
Be Apart Of The Team
Great leadership comes from those who can put themselves within the team and work alongside them to achieve greatness. Those who are willing to take on the late nights, roll up their sleeves and do the most minimal tasks are those who perform better when supporting, motivating and guiding their team.
So, don't be the one who stays in their separate office for the entirety of the working day. Get onto the level of your team and work alongside them. This way, you will be a leader that they feel they can approach and talk to personally.
Develop Your Skills
If it is clear that you do not have the skill set to be a leader, then the chances of you becoming one are very slim. This is because you won't be seen as someone who can take on the responsibility and stresses of being this highly-ranking.
So, your best chances are to work, constantly, on your skills and develop those into ones that show you have a true potential to look after and run a team of people. And in doing this, you will soon find out what leadership is for you, and just how you will take on this challenge to promote success.
Become A Role Model
To be a great leader, you should always act the way in which you want your team too. By having a positive and respectful attitude towards work and those you come into contact with, will only make your team act in the same way.
It doesn't have to be forced on them either. Simply by being a role model and acting in a way that can be manipulated for the better, will have the team acting in a way that is professional and responsible in no time, making yourself look like the best leader there is.
Show Passion
The best leaders are not those who are focussed on doing the bare minimum just to get by or is one only bothered on whether or not the team have finished all their daily tasks. In fact, those who are worthy of being a leader, are those who have passion.
Clearly wanting to excel further than 'just enough' shows that the leader has a genuine love and enthusiasm for the sector they work in. Caring enough about the progress of not only yourself but your team and the projects you work on, will show any outsider that you only strive for greatness, and those who work for you will only want to do so as well.
Brush Up On Your Communication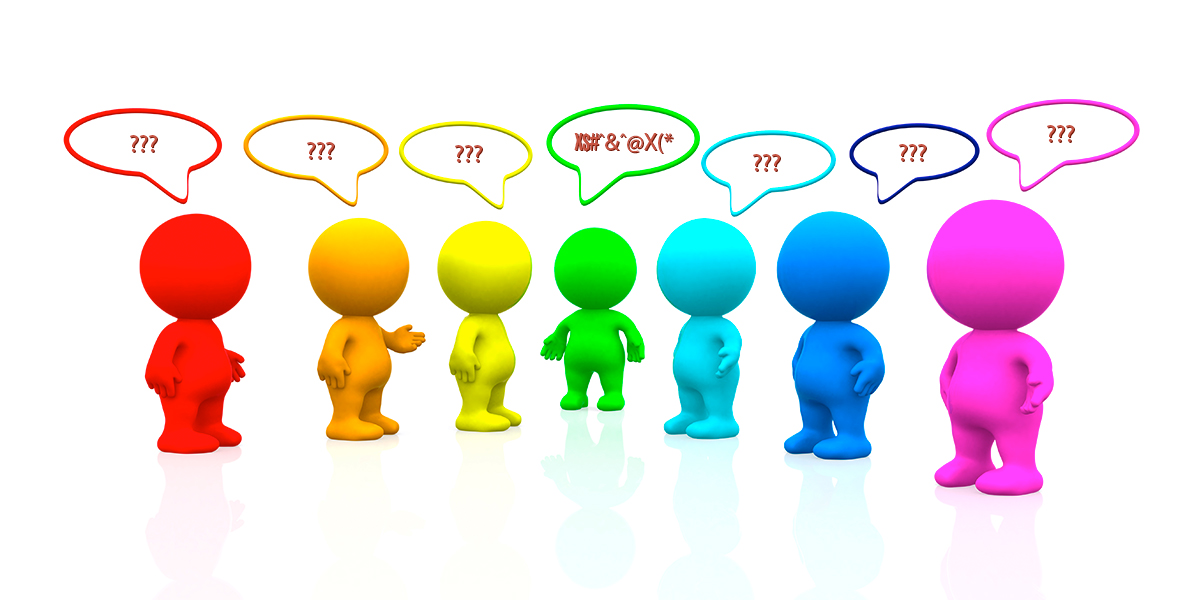 The leaders that know how to accomplish the most are those who are not only great listeners but communicators too. Someone who stays focussed and tuned into a conversation will have better ability to motivate those on a personal and deeper level, making the group become much more trusting of their leader.
Similarly, being able to communicate well will not lead to anything being missed, or being completed wrong, and will avoid any mishaps happening to lead to better progress and productivity of the group.
The Ability To Admit When You're Wrong
It takes a lot for someone to admit that they are wrong to themselves, let alone a group of people that they are leading. Yet, it is important to know that admitting when you are wrong is not a sign of weakness, only confidence.
For a leader to admit when they are wrong shows that they have honesty and conscience. And in being more open, those who follow you will have a deeper level of respect for you in the long run.
Don't Be Overpowering
There is a huge difference between being a leader and being a boss. And, in order to benefit your team, you need to be the one who aids and mentors until success, rather than one who preaches and demands work to be done.
Being able to control the power you have can be quite hard, but the ability to refrain from becoming the boss from hell is an achievement in itself. So, let your teamwork find their own path, and support them in their growth, and they will soon be doing everything you need before asking, rather than having to demand it from them.
Give Your Team Freedom
It is important to understand that just because you call the shots, doesn't mean you need to be over your team's shoulder spying on their workstation throughout the day. If you have a group of people who know exactly what they're doing and how to do it, you have been gifted, so ensure you give them the freedom and flexibility to complete their tasks in whichever way they see fit.
In allowing this it will become clear the high standard of work that is being produced, all because you are letting those complete it in a comfortable and trusting environment. And this way, it will be likely that work will be finished in record timing, due to the team not having to stop and explain themselves or change their method to the way you want.
Give Appraisals
From a teams perspective, it's not uncommon to see the dominant role take credit for work that was completed by everyone, and this can be extremely frustrating and create a lot of friction between those who are the workers and the leader.
However, if you have the confidence to tell anyone that a team member completed a task, even if it is astonishing and you wish you made it yourself, then you will quickly become a favourite of the group, and a leader that your followers want to produce fantastic work for as they know they will get the credit.
Show That You Care
Leaders that can show compassion towards their team are those who are admired the most. And, being able to give the group what they want, shows that you listen to their needs, and act upon them in order to give them the comfort they need, to complete work as well as they can.
And specifically, if the team knows that they have a leader who genuinely shows compassion, they will be able to approach you with any troubles they are having, so you can help them fix it and get the working back on within no time.
Also read Ultimate Guide to Worthy Corporate Gifts for Clients and Employees
Know-How To Control Your Emotions
The way you are feeling from the moment you wake up controls the way in which your day is going to go. If you get up in the morning with a low hanging feeling over your head, then it is likely your energy will be low. And for a leader, this is a frame of mind that you should try and avoid at best!
Of course, we can all have our lower days, therefore, to be the best possible leader, managing your emotions is the best way forward in order to have your group feeling just as positive as you.
You Can Ask For Help Too
Asking for help doesn't make someone any less of a leader, only that you are human. And, by being a leader, you work with the help of a team, but many fail to remember this when they hit their own struggles.
So, if you need to delegate out more work in order to be efficient within yourself, or have to ask a team member to take on a serious challenge, then do not be afraid to do so. In fact, it shows that you can trust your team enough, and believe they have the skills to compete for more than they already do, which they will definitely be flattered by.
Don't Overcomplicate
It's important to remember that your team are not miracle workers. And while they will try their best to accomplish anything you ask, the tasks you set cannot be too challenging. Not to mention those that try and do it all usually end up not having much to show, due to stress levels rising so high that the work just cannot be done.
So, keep to a strict work schedule. Don't allocate too much work to each member of the team, or aim too high to make yourselves look the best. As in fact, it will likely only make you look worse if work is rushed due to having deadlines, and so much to do beforehand.
Don't Forget To Have Discipline
There is a thin line between being a leader who is understanding and personable, and one that is just far too soft. And this is not good to be able to lead a group in achieving all that you wish.
Being able to have the tougher conversations with your team not only shows you have passion, but also shows them that they need to understand you are the leader, and no matter how nice you are, you still call the shots.
And realistically, if all you do is a laugh and chat with your group, they will never learn anything. It is in the most pressure rising situations where a team will work and learn the best, so be sure to keep a difference between friend time, and work time.
Don't Fear Failure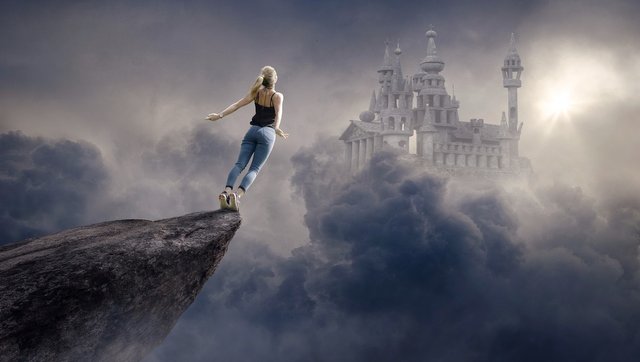 It shows passion and wants, by not succeeding every time, but still carrying on. This is a key skill that all leaders should possess, in order to be able to keep trudging through the trenches, even when the hurdles are difficult to overcome.
Not to mention, making mistakes is the best learning curve and a way to grow into a more intellectual and experienced person. A leader that has been through it all and come out the other side is one that is reputable and will be able to put forward the best work efforts, as they will know what to avoid, how do take on every task, and what to do if an issue arises.
Failure is still experienced, and someone with experience is someone you can trust.
Learn Alongside Your Team
The people who work best are those that are always learning. And showing your team that you don't know it all, proves that you are just as human as them.
Being able to pass questions through those who are also leaders, or even your own team shows you are open to change, and able to listen and take on opinions. In having this skill, proves that as a leader you always want to better yourself, which will bounce off to your team too.
Not to mention when goals are achieved, they will be far more satisfactory as you will not only reach a finish line, but you would have gained more intelligence and experience along the way too.
Summary
There is so much someone can do in order to better themselves in life, especially those who want to become a leader. Being a leader is an extremely satisfactory job. Whether it be in an office environment, a university or even through conference calls, being able to be a great leader in any situation shows a lot of power and potential.
And for those who hit success, the rewards can bring so much joy and happiness. However, to get to this job, there are a set of skills you must hold in order to be a potential choice.
For example, being able to mentor and teach a team, provide an atmosphere that is friendly and welcoming, yet still guide them to greatness are the key features someone needs in order to be the best leader possible.
And while it may seem as though those who are already leaders take on tasks with such ease, they started somewhere too. It is the experience that allows someone to progress in their own endeavours. So, don't look at these people with envy, look at those with inspiration in order to become a leader just as great as them!